Everyday, 11 million people are denied access to basic freedoms in the U.S.
It's time to grant them access to America.
As House Majority Leader, Eric Cantor has the power to schedule a vote tomorrow and dramatically improve the lives of millions.
On April 3rd, he will meet with Jewish constituents to hear why they support comprehensive immigration reform.
Let's send them in with thousands of our voices united with one message:
Sign now and tell Majority Leader Cantor to grant access to America for the millions of families across the country seeking freedom and opportunity.
To Majority Leader Eric Cantor:
We call on you to bring comprehensive immigration reform to a vote in the House. As American Jews, we believe in a nation that grants today's immigrants access to the same basic freedoms and opportunities that drew our ancestors and yours.

This petition is a project of Ameinu and Bend the Arc. We will keep you up to date on our campaigns. privacy policy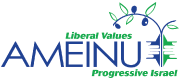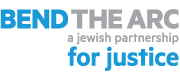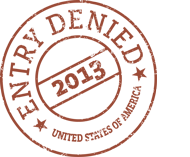 Would your grandmother or grandfather – or any of your ancestors – be denied entry today?


FIND OUT if your ancestor could come to America under today's laws.